SABAN

Real Estate

At SABAN Real Estate, we seek to acquire and develop a best-in-class portfolio of commercial real estate while capitalizing on opportunistic investments across a wide range of geographies and asset classes. We identify on and off-market opportunities that leverage our experience not only in real estate, but also in tax, legal and private equity. We focus on four primary strategies:
General Services Administration (GSA) Office
Office properties leased to the federal government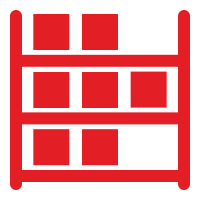 Self-storage
National self-storage opportunities.

Student Housing
National opportunities at top-tier public universities
Manufactured Housing
Owning and operating
diverse manufactured
housing communities

SABAN

Ventures

At SABAN Ventures, we engage with promising entrepreneurs from the earliest stages of building their businesses, working to position them for long-term success. We focus on the digital media space, including:
Mobile
eCommerce and marketplaces
Social
Cloud
Entertainment
Financial technologies
Information
SaaS (software as a service)
We pride ourselves on our entrepreneur-friendly DNA, agile decision making and propensity to take on risk. Our
ultimate goal is to deliver unparalleled expertise and access to the global media and telecom markets.
Visit Our Website

SABAN

Films

Saban Films acquires, markets and distributes feature films throughout North America and select international territories. We focus on commercial, talent-driven films and work with projects at all stages of production for release across multiple platforms. Saban Films has grown over the years into one of the preeminent independent film distributors in the world.

Visit Our Website

SABAN

Music Group

SABAN Music (SMG) is an independent, artist-driven boutique music label that focuses on acquiring and publishing music with international appeal. SMG is an independent artist-driven boutique with all the resources and backing of a major label and is structured to be agile, flexible and a modern music entertainment company. By focusing on new acts, we are able to build bridges between artists and business partners to help both effectively reach their target audiences. Our structure allows us to easily adapt to a quickly evolving music industry.

Visit Our Website

Cheryl SABAN creates one-of-a-kind, hand blown glassware out of her Los Angeles hot shop. Today, Saban Glass is a national brand known for its colorful array of drinkware, vases and unique lighting. With over 400 pieces and 40 colors to choose from, customers love to shop for a pop of color to host & toast with or to find that perfect gift.
Visit Our Website

SABAN

Family Foundation

Philanthropy serves as a guiding pillar for the SABAN family who have contributed roughly $500 million dollars to non-profits around the world. Underlying the Sabans' philanthropy is the principle of giving back based on the belief that in order to reach their full potential, people need a healthy start, strong education, marketable skills and opportunities to contribute to their communities. The Saban grant making focuses on 5 core areas:
Healthcare: promoting high-quality, accessible healthcare and groundbreaking medical research.
Los Angeles Cultural and Civic Vitality: enriching the quality of life for LA residents.
Women & Girls Empowerment: supporting education, wellness, health and empowerment initiatives for women and girls in the United States, Israel and around the world.
Strengthening the United States-Israel Relationship: promoting educational, research and leadership programs for current and rising leaders that enhance the US-Israel alliance.
Enhancing the Wellbeing of Veterans & Service: members in the US and Israel.